Tax Preparation
DJK Taxation & Financial Services


Professional
Tax Preparation Services
My1040Data is available for individuals who prefer to have their Federal, State and Local income tax returns professionally prepared by our firm.


My1040Data is our online tax organizer that will forever change the way you submit your tax data. You will be guided through a streamlined tax interview process that is more intuitive and less time consuming than completing the traditional paper organizer, and you will appreciate the following benefits:
A secure, browser-based tax interview, saves you time and effort.
An organized interview format ensures important information is not overlooked.
Intuitive screens guide you through the interview process quickly and easily.
You only answer sections of Tax Notebook relevant to your tax situation.
Monitors your progress of completed and uncompleted sections.
Allows you to print a report of your information for your own records.


To access your My1040Data:
Click the My1040Data icon shown above or on the left column of the Home page.
A unique User ID and Password is required. Please click below if you need a User ID and Password.
Request a UserID and Password: Email Me
Please contact my office, if you have any further problems.
Once you have completed your My1040Data your tax information will be reviewed and validated for completeness and accuracy by our firm. A follow-up interview may be conducted to clarify and correct your information, secure missing information and suggest any tax beneficial alternatives. After a final, line by line, review your returns are prepared for electronic filing and mailed to you.
---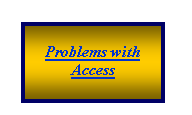 Problem Accessing
My1040Data
?
If you are encountering problems accessing your My1040Data, please note the following requirements:
User ID and Password are case sensitive
Next Check the following:
Fixing the first two normally resolves all problems. To determine your Internet Browser Version: If still unsuccessful, call me and I will send you a paper organizer
1. https://www.My1040Data.com must be a trusted site
Open Internet Explorer
Click Tools
Select Internet Options
Select Security Tab
Select Trusted Sites
Select Default level and set to medium or low
Select Sites and Add this web site: https://www.My1040Data.com
Click OK (twice)
2. All Pop-up Blockers must be turned off/disabled.
You may have multiple pop-up blockers; one associated with each tool bar.
For Internet Explorer click Tools
Select Pop-Up Blocker
Select Pop-Up Blocker Settings
Type in the Add Box My1040Data.com
Click Add
Click Close
You may also need to Select the Turn-off Pop-Up Blocker Setting
If you have Google or Yahoo Toolbars you will have to turn their Pop-Up Blockers off.
There should be an Icon on the respective toolbar to click that will disable the Pop-Up Blocker.
3. Your Internet Browser must be either:
Internet Explorer 10.0 or higher




Google Chrome




Safari for Mac



Launch Internet Explorer
Click Help
Click About Internet Explorer
A box will open with the Version #
4. Check Other Internet Browser Settings
Open Internet Explorer
Click Tools
Select Internet Options






A: Select Privacy Tab and Set to medium or below




B: Select Security Tab and Select Internet Web Content Zone












Click Default level and Set to medium or below




Click Custom level and Check the Following:














Cookies must be Enabled.




ActiveX controls must be Enabled




JAVAScript must be Enabled








Click OK (twice)

Select Internet Options




































Right Click on your Internet Explorer Icon




Click on Clear History




Select OK




Click Delete Files




Select Delete All Offline Content




Click OK (twice)










5. Login to My1040Data



Goto my web-site www.DJKtax.com




Click My1040Data Icon




Enter User ID:




Enter Password:




Remember: User ID and Password are case sensitive